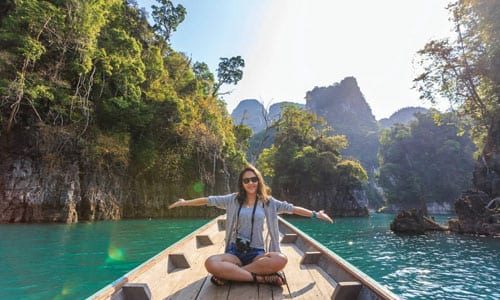 Tips For Saving For That Trip
Whether you are hoping to head somewhere fun and warm for Spring Break this year or thinking about a post-grad European adventure someday, the best way to swing for a trip is to start saving…now.

Break Out The Calculator – Different trips require different levels of planning. If you are heading across the country, your trip will cost hundreds more than a trip to your local beach. Consider all costs and divide that by the number of months you have to save. Once you do that, you'll have your savings goal.

Go Away For $3.50 A Day – Saving merely $3.50 a day turns into $25 a week, which is $100 a month and a whopping $1,200 a year! Before you make a purchase think about whether or not you're buying something essential. Every little bit adds up!

Open A Special Savings Account – That $1,200 a year does not include dividends, which is the additional money all that cash will earn when you deposit it in an account at your credit union. Deposit your money each at the credit union week and make your money work for you.

Bump Up Your Savings – Once you have a few hundred dollars in your account, consider bumping up to a Share Certificate, which will provide you with higher yields with little risk. Often with as little as $500, you can move your money into a Share Certificate, which locks your money into a specified term anywhere from 90 days up to 5 years. This means you can't touch the money until the certificate "matures." If you do, there will be a hefty penalty; so plan accordingly.

Be Realistic – When you travel, you'll need more than money for airfare and lodging. Don't forget money for expenses like food and entertainment. You don't want to say you traveled to an exotic location and stayed in your hotel room the entire time. If you aren't doing an all-inclusive trip, make sure you plan for everything that might come up. Even if you are staying at an all-inclusive resort, set aside some cash for tours, souvenirs, and tips.

Tell Your Friends – Perhaps most importantly, be sure you share these tips with your friends so you have a travel partner! Bon voyage!